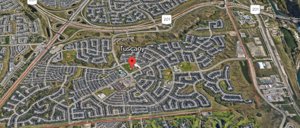 Tuscany is a residential community located in the northwest quadrant of Calgary, Alberta, Canada. The community is situated in a scenic location, bordered by natural ravines and valleys, and offers easy access to several parks and green spaces, including the 12 Mile Coulee natural area and the Tuscany Ravine.
One of the main draws of living in Tuscany is its close-knit community feel. The neighborhood has a strong sense of community, with several annual events and activities organized by the Tuscany Residents Association. The association also maintains a community center that offers recreational activities, fitness classes, and a variety of programs for residents of all ages.
Tuscany also offers convenient access to several amenities and services, including grocery stores, restaurants, cafes, and shopping centers. The community is served by several schools, including Tuscany School, Twelve Mile Coulee School, and St. Basil Elementary/Junior High School.
Overall, living in Tuscany can offer a balance of natural beauty, community spirit, and convenient amenities and services for residents.