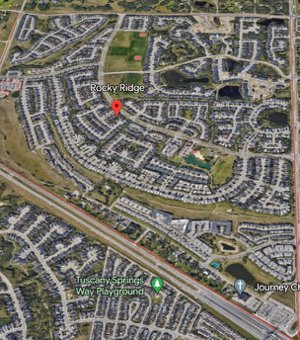 There are several factors that make Rocky Ridge, Calgary a good place to buy a home. Here are some of them:
Natural beauty: Rocky Ridge is located on the western edge of Calgary and offers stunning views of the Rocky Mountains. The community is known for its natural beauty, which includes several parks, trails, and green spaces. Residents can enjoy hiking, biking, and other outdoor activities right in their own backyard.
Family-friendly community: Rocky Ridge is a family-friendly community with several schools, parks, and playgrounds. The community is home to the Rocky Ridge/Royal Oak Community Association, which organizes events and activities throughout the year for residents of all ages. This can make it a great place for families to live and connect with their neighbors.
Convenient amenities: Rocky Ridge offers convenient access to several amenities and services, including grocery stores, restaurants, cafes, and shopping centers. The community is also served by several schools, including Royal Oak School, Rocky Ridge School, and St. Francis High School.
Transportation: Rocky Ridge has easy access to major transportation routes, including the Trans-Canada Highway and Crowchild Trail. The community also has its own LRT station, which can make it easy to get around the city and commute to other areas for work or leisure.
Overall, Rocky Ridge can be an attractive place to buy a home for people who value natural beauty, family-friendly community, convenient amenities, and easy transportation.